Belleville, a whole other world in Haiti. A gated community for the wealthy in Port-au-Prince. Driving through this district one can feel as if they were in America or a suburb in the UK. The streets were manicured, the roads were smooth and perfect. You would not have thought this was Haiti!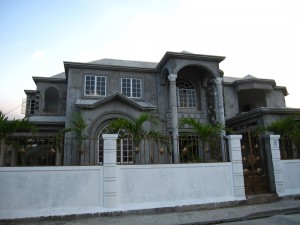 I was fortunate to visit one of the houses in this district. It was designed by a local Haitian architect who collaborated with a famous Haitian metal artist. All the balustrade's, gates, grills, stairs and artwork incorporated this metalwork. It was beautiful!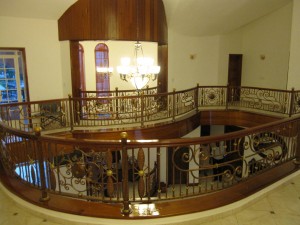 The earthquake never affected this part of Port-au-Prince, so we are unsure if the structural stability of these houses are decent. However, from the naked eye, the house looked as if it was built to a very high standard. A little over the top, but nonetheless a well designed building.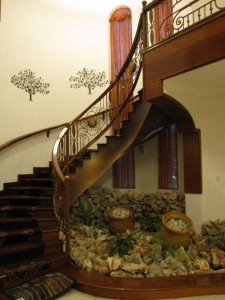 This house and its surrounds is really out of place considering the circumstances surrounding most of Port-au-Prince. Just as we were driving into the heart of the neighbourhood, in the distant we could see a tent camp. It was a very surreal feeling.
This is really extreme Haiti, the divide between rich and poor is so significant that its something I never imagined.