'Gingerbread' architecture, a term coined by American tourists in the 1950's who visited Haiti has long been the term used to call these timber framed houses. This style of architecture ceased to be built in 1925 as it was banned in the city due to it being a fire hazard.
The Gingerbread Houses reflected a time of prosperity and creativity when  Haiti was a vibrant part of the international community. It had hosted the  Paris Exposition in 1900 which saw the local Haitian artists incorporating foreign influences into its indigenous art and architecture.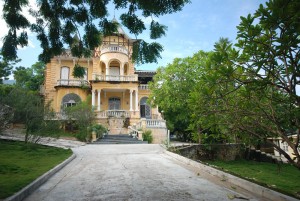 The intricate patterns found in the fretwork of these houses are thought to be representative of the traditional vévé patterns traced on the floor to call the spirits to a vodou ceremony.
Because of political instability and economic strife the preservation of these gingerbread houses have fallen into disrepair. However, the Haitian Education & Leadership Program and the Association of Haitian Architects and Urbanists have set up a scheme to start restoring a Gingerbread House to serve as a model and resource center for continued preservation efforts and training in the community.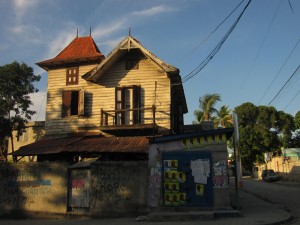 The Gingerbread  houses have been given a new lease and attention in the news because of their high survival rate during Haiti's earthquake.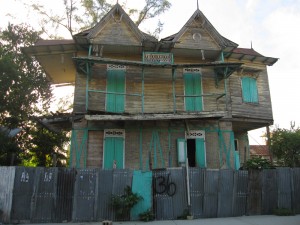 This style of architecture echo the French-Caribbean architectural styles of New Orleans.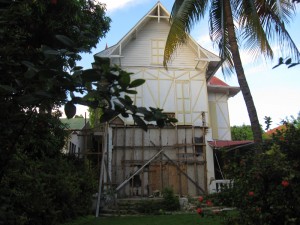 The World Monuments Fund has decided to list most of the gingerbread architecture found within Port-au-Prince on the 2010 WMF Watch List of heritage places at risk.