Finally, I get to visit the site in which we are building houses for Digicel Foundation. Two houses are on the drawing board. House of Odeline and House for Marie. Both are workers at a local hospital and both are in line for a new house.
The first site for Papa Odeline, is a simple house for four people. The site is very marshy and water logged, which has created site issues for construction and design. The second site, much less problematic is for Marie, but a house suitable for 17 people.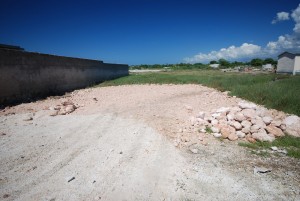 Just north of Port-au-Prince, just beyond Tabarre is the location for these two new Digicel funded houses. The image above is the current site for the House for Odeline. The site 'seems' dry and solid, however, when you look at the image below the water table is extremely high.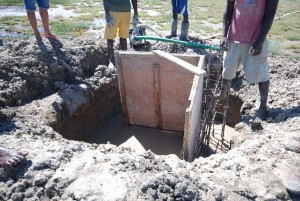 This is their attempt to build foundations despite the high water table. We predict that if we were to build the house on this site, we would need to dig down at least 2meters deep, or more! This site is thus still pending as it would probably be cheaper to purchase another site, than construct deep foundations.
House for Marie, was a lot more straight forward. A simple site with an existing house that will be demolished to make way for a eight bedroom house.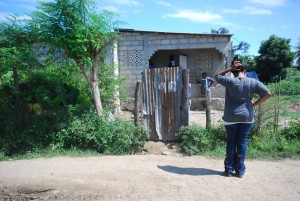 What we have proposed for this site is a simple 2 story house. ground floor would encompass a large kitchen, living room and dining room with two master bedrooms. One which has disabled access, which leads to its own diasble friendly toilet and shower room. Also on the ground floor it will have the toilet block and a bonus hut (freestanding space for a shop or warehouse).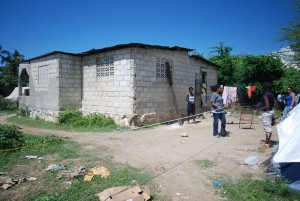 On the proposed upper floor, it will contain 6 bedrooms, with built in bunk beds or twin beds. The site is rather tight thus we are building right on the border of the site. I hope to show some completed plans and renderings in the next stage of the proposal. (Watch this space!)